2022.12.22
【WRH】 IRFI Welcomes Newly Appointed Prof. Yung-Jung Hsu
We are pleased to welcome Specially Appointed Professor Yung-Jung Hsu, newly appointed to Tokyo Tech!
With support from the WRH Program, Professor Hsu is collaborating with Associate Professor Tso Fu Mark Chang and Professor Masato Sone of the Laboratory for Materials and Structures (MSL), Institute of Innovative Research on "functional materials capable to absorb light in the visible–light region".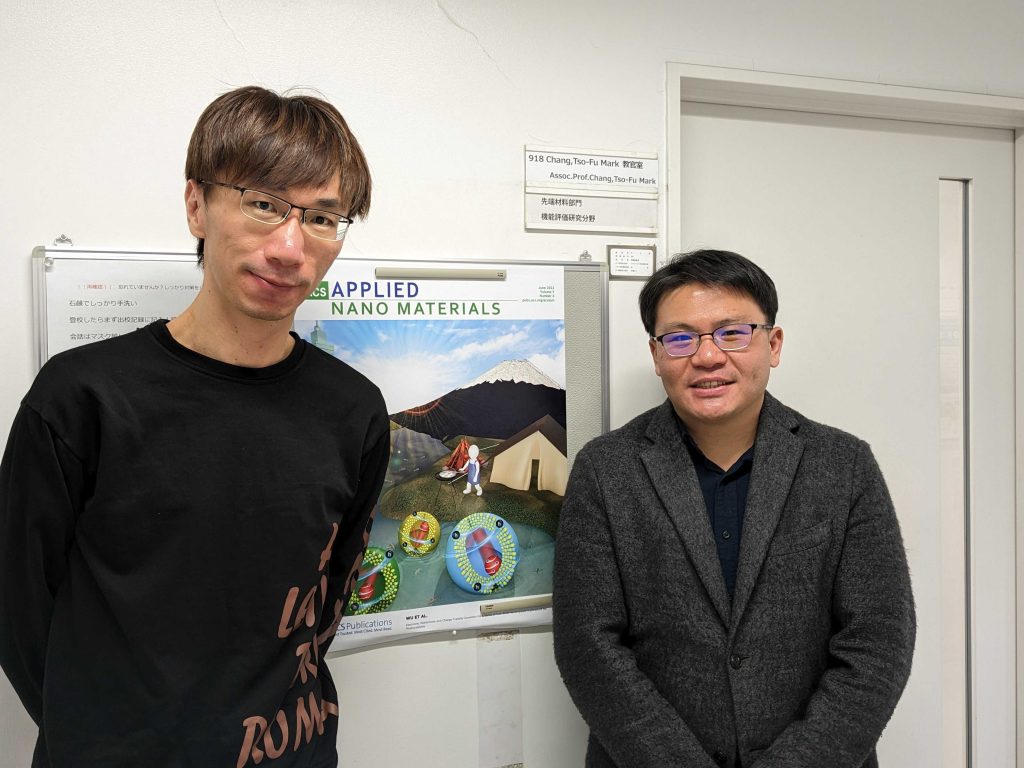 Specially Appointed Professor Hsu (left) and Associate Professor Chang (right)
Following are two of the researchers' recently published papers:
"Au@NiSx Yolk@Shell Nanostructures as Dual-Functional Electrocatalysts for Concomitant Production of Value-Added Tartronic Acid and Hydrogen Fuel"
https://doi.org/10.1002/adfm.202209386
"Au@Cu2O core@shell nanocrystals as sustainable catalysts for efficient hydrogen production from ammonia borane"
https://doi.org/10.1016/j.apcatb.2022.122198
We look forward to their continued collaboration!
Related links:
– World Research Hub (WRH) Program
– Sone & Chang Laboratory