2023.04.05
【WRH】IRFI welcomes newly appointed Prof. Sergei Kazarian to Tokyo Tech!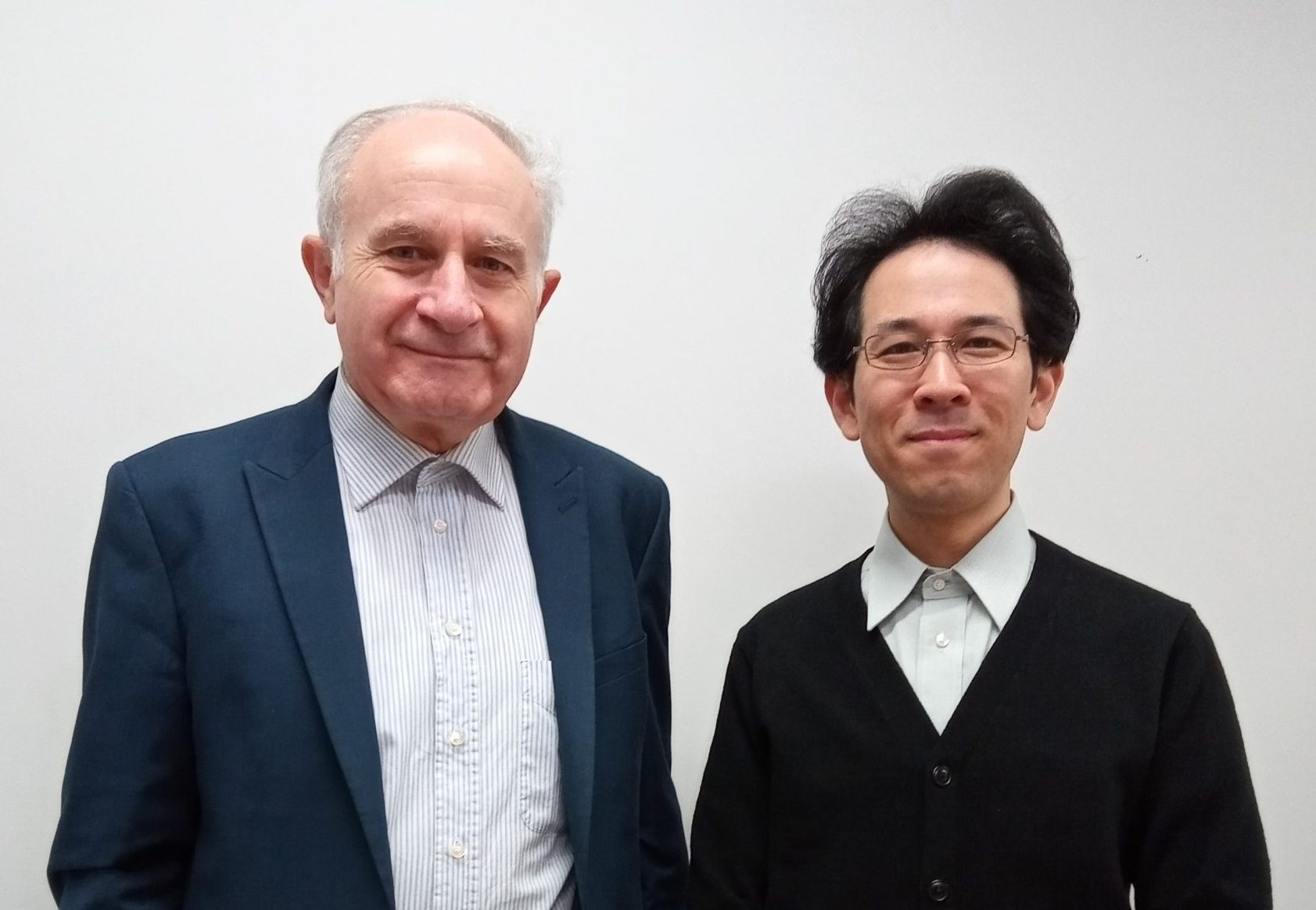 Professors Kazarian (left) and Ishige (right)
We are pleased to welcome  Specially Appointed Professor Sergei Kazarian, newly appointed to Tokyo Tech!
With support from the WRH Program, Prof. Kazarian is collaborating with Prof. Ryohei Ishige of the School of Materials and Chemical Technology. (Project: Development of evaluation method for microstructures in polymer materials based on FTIR spectroscopy)
We look forward to their continued collaboration!
Related links:
– World Research Hub (WRH) Program
– Tokyo Institute of Technology Ishige Lab