2023.04.07
【WRH】Prof. Tso-Fu Mark Chang visited the Industrial Technology Research Institute in Taiwan
Associate Professor Tso-Fu Mark Chang has returned from a one-month stay in Taiwan supported by the WRH Faculty Research Abroad Program. This is a report on the activities and results of his stay.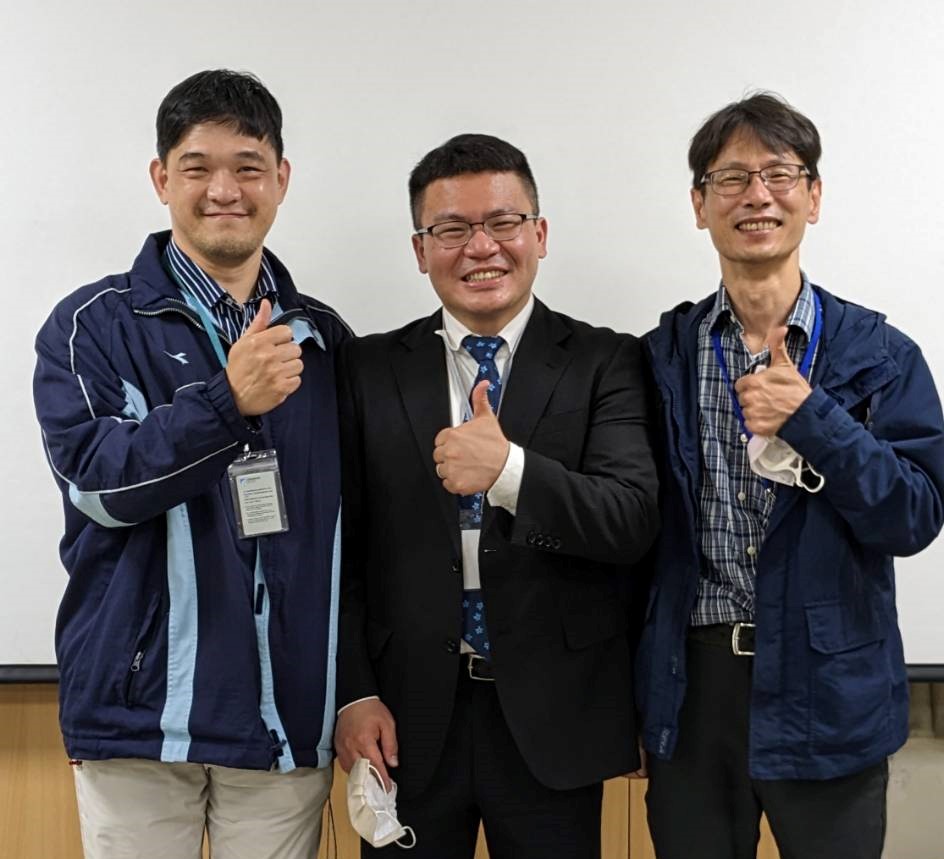 Dr. Li of ITRI (Left), Dr. Chang (center) and Dr. Wang of ITRI (right)
| | |
| --- | --- |
| Awardee | Tso-Fu Mark Chang, Associate Professor, Institute of Innovative Research |
| Destination | Industrial Technology Research Institute |
| City and Country | Zhudong Township, Taiwan |
| Name and Position of Host Researcher | Wen-Jin Li・Manager |
| Travel Period | 2023/02/27 – 2023/03/28 (30 Days) |
| Project Title | Development of Functional Polymer Fibers for Carbon Neutral Application |
Functionalization of polymer fibers with catalytic materials is a promising method for development of novel sensors and green energy technologies toward carbon neutralization, and which is the main objective for this visit to Industrial Technology Research Institute (ITRI) by the support of the WRH program.
Energy resources in Taiwan are heavily dependent on imports of fossil fuels, and the situation is similar in Japan. Usages of fossil fuels lead to concerns on carbon emissions into the environment. Dr. Wen-Jin Li of ITRI (Fig. 1) just started a national project on carbon neuralization. Integration of various functional materials with a flexible substrate to realize flexible functional materials is an important topic in my research.
This WRH program allows us to initiate a cooperation to utilize Dr. Li's resources at ITRI and my experiences in development of novel functional materials to explore new opportunities for carbon neutralization.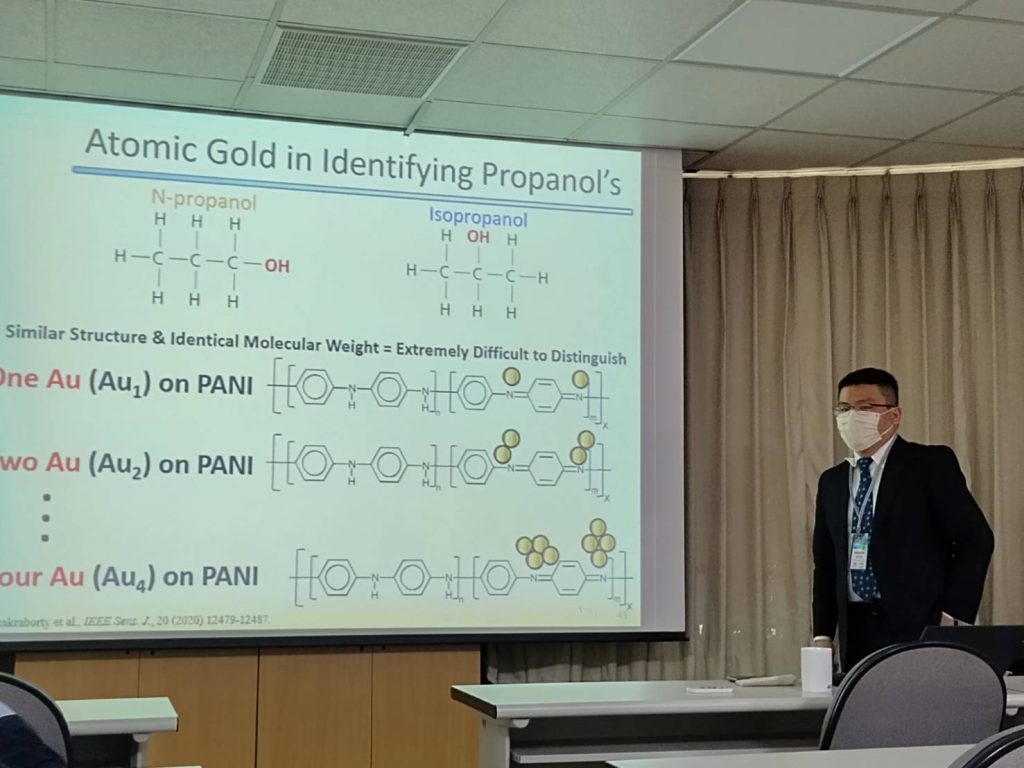 In this visit, I had an invited talk to the researchers in Dr. Li group as shown.
During the staying in Taiwan, I also visited and gave invited talks at the Department of Chemical Engineering at National Tsing Hua University and the Department of Chemical Engineering at Feng Chia University to discuss on opportunities of future research cooperation between their schools and Tokyo Tech. I also joined with Prof. Masato Sone of IIR to visit Chung Yuan Christian University and National Yang Ming Chiao Tung University to initiate new cooperation and strengthen already-existing cooperation.
By the support of the WRH program, I had many chances to exchange ideas with the other researchers in Taiwan for promoting research cooperation between Tokyo Tech and their institutes.
Related links:
– World Research Hub (WRH) Program
– Tokyo Institute of Technology Sone・Chang Lab.