2023.07.14
[Paper] "Fabrication of Glass-Ceramic 3D Micro-Optics by Combining Laser Lithography and Calcination" published by WRH professor Saulius Juodkazis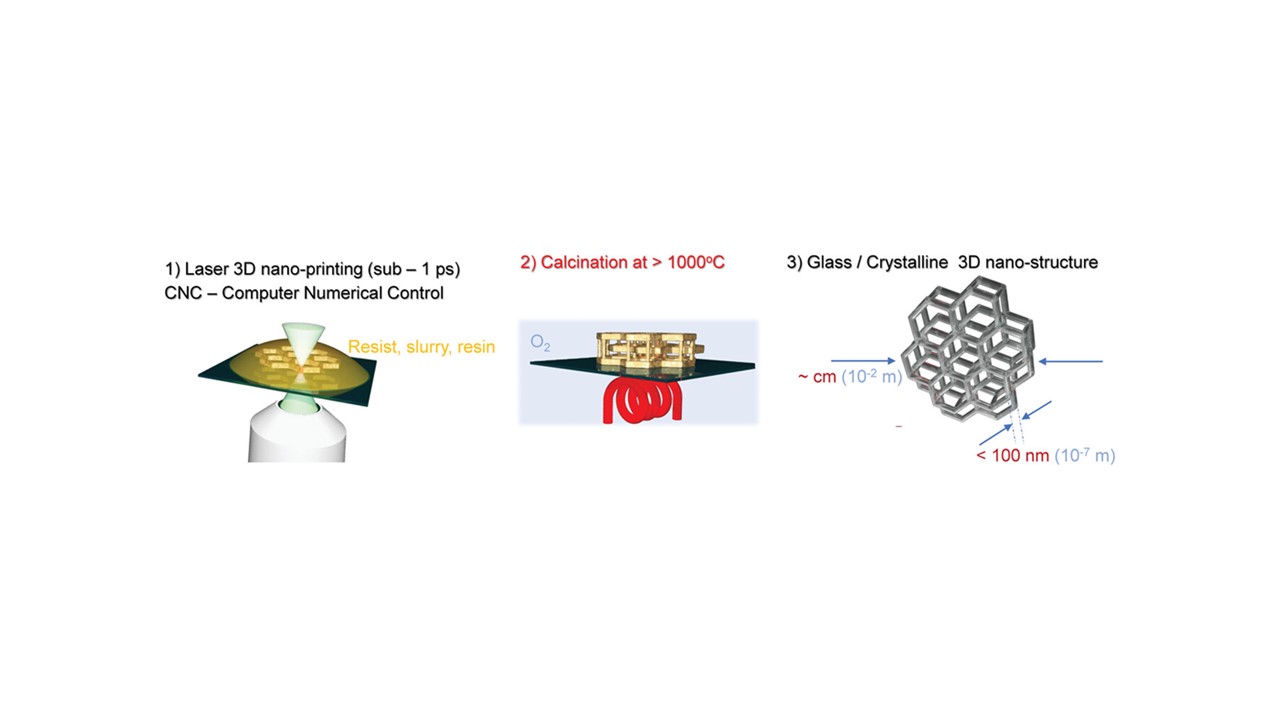 WRH professor Saulius Juodkazis (School of Materials and Chemical Technology) published a paper in ADVANCED FUNCTIONAL MATERIALS.
"Fabrication of Glass-Ceramic 3D Micro-Optics by Combining Laser Lithography and Calcination"
https://doi.org/10.1002/adfm.202215230
Abstract:
This perspective is an overview of a recent direction in optical 3D printing, where polymerization of crosslinkable materials and nanomaterial fillers can be guided to the final structures and new composites via high temperature annealing (HTA). Defining 3D nano/micro-structures by ultrafast laser direct writing and tailoring their precursor composition with subsequent tunability of the final properties during 750–1500 °C HTA step takes place at the large surface-to-volume ratio conditions favoring efficient pyrolysis and calcination, which are required for exchange of chemical materials/gases between glass/ceramic phase and surrounding. Previously, unexplored inorganic material formation conditions in terms of fast thermal quenching, composition mixing and surface tension guided formation can be harnessed by glass making for creation of new materials endowed with preferable technical properties. An immediate application perspective for a high durability, integrated, and active 3D micro-optics is foreseen.