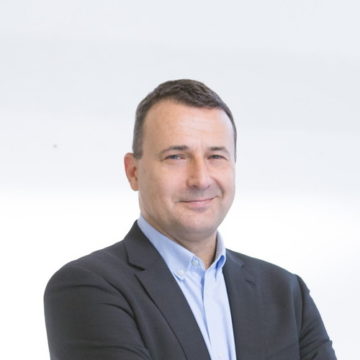 Materials/Devices
Saulius Juodkazis
Specially Appointed Professor
NanomaterialsLaser 3D printingLight-matter interactionLaser tweezersSolar cells
Research Projects
Material contrast and surface charge removal in electron and ion microscopy. By adding a short wavelength UV LED illumination during a scanning electron microscopy (SEM), distortions of an image caused by surface charging are canceled when UV wavelength is close to the electron work function of the sample. Samples without conductive (metal) coating can be imaged by SEM without charging under UV illumination.

Nano-textured surfaces of Si and Ti made by plasma treatment show bactericidal action – "mechanical antibiotics".

Ultra-short laser modification of material create new phases (including high-pressure and temperature phases) of materials with different chemical and optical properties used for fabrication micro-optical, opto-mechanical, and micro-fluidic applications.
Topics
| | |
| --- | --- |
| 2019- | Specially Appointed Professor, School of Materials and Chemical Technology, Tokyo Institute of Technology |
| 2009- | Professor of Physics and Director of Nanotechnology facility at Swinburne University of Technology, Melbourne, Australia |
| 2004- | Associate Professor, Hokkaido University, Japan |
| 1998 - | Postdoc / Assistant Professor, University of Tokushima, Japan |
| | |
| --- | --- |
| 2017 | The Eureka Prize for Scientific Research with Prof. E. P. Ivanova the team "Bacteria busters". Australian award established by the University New South wales with the Australian Museum |
2020

Denver P. Linklater,  Vladimir A. Baulin,  Saulius Juodkazis,  Russell J. Crawford,  Paul Stoodley &  Elena P. Ivanova, Mechano-bactericidal actions of nanostructured surfaces, Nature Reviews Microbiology volume 19, pages8–22

2019

Meguya Ryu, Reo Honda, Armandas Balcytis, Jitraporn Vongsvivut, Mark Tobin, Saulius Juodkazis, Junko Morikawa, Hyperspectral mapping of anisotropy, Nanoscale Horiz., 2019,4, 1443-1449

2019

Darius Gailevicius, Viktorija Padolskyte, Lina Mikoli%unaite, Simas S akirzanovas, Saulius Juodkazis and Mangirdas Malinauskas, Additive-manufacturing of 3D glass-ceramics down to nanoscale resolution, Nanoscale Horiz., 2019, 4, 647–651

2011

A. Vailionis, E. G. Gamaly, V. Mizeikis, W. Yang, A. V. Rode, S. Juodkazis, Evidence of superdense aluminium synthesized by ultrafast microexplosion, Nature Communications 2, 445, 2011.

2009

E. Brasselet, N. Murazawa, H. Misawa, and S. Juodkazis, Optical vortices from liquid crystal droplets, Phys. Rev. Lett. 103, 103903, 2009. Highlighted in Nature: http://www.nature.com/nature/journal/v461/n7264/full/461600a.html

2008

K. Ueno, S. Juodkazis, V. Mizeikis, H. Misawa, Clusters of closely spaced gold nanoparticles as a source of two-photon photoluminescence at visible wavelengths, Adv. Mat. 20, 26 – 29 2008. Highlighted in NPG Asia Materials http://www.natureasia.com/asia-materials/highlight.php?id=78

2006

S. Juodkazis, K. Nishimura, S. Tanaka, H. Misawa, E. E. Gamaly, B. Luther-Davies, L. Hallo, P. Nicolai, V. Tikhonchuk, Laser-induced microexplosion confined in the bulk of a sapphire crystal: Evidence of multimegabar pressures, Phys. Rev. Lett. 96(16), 166101, 2006. 
Highlighted in Nature News 
http://www.nature.com/news/2006/060508/full/news060508-14.html 
and Physical Review Focus http://focus.aps.org/story/v17/st16

2000

S. Juodkazis, N. Mukai, R. Wakaki, A. Yamaguchi, and H. Misawa, Reversible phase transitions in polymer gels induced by radiation forces, Nature 408(68099), 178-181, 2000.